Resident Feedback
"Please note, the work being done by POS Landcare on grass areas and land around our site is very good and they provide an excellent service, leaving the areas in a first class tidy condition."
"I am a resident of Regency Gardens, Warbreck Hill. I would like to say what a marvellous job the man has done in cutting the grass at the top of my estate. It is a pleasure to look at it so neat and tidy."
"Over the past couple of weeks the man that has been cutting the grass on Regency Gardens has made a first class job. The green has never looked as good. Just hope that he can keep doing such a superb job of keeping the grass in tip top condition."
Feedback from our residents is important, when it is good it is an excellent testimonial to the companys' skills and we feel proud. When bad it gives us the motivation to focus on the area of concern to ensure we improve in these areas.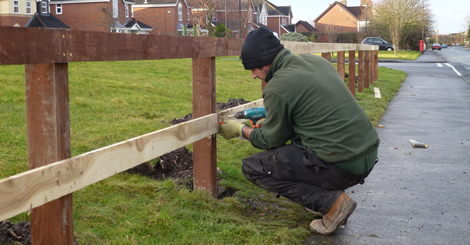 Danny Daly, Senior Engineer at Barratt
"POS Landcare offer a competitive efficient service which allows us to transfer public open space to a company which dedicates its time to ensuring the developments are well maintained. On the basis of working with POSL and its professional attitude in all dealings, I would have no hesitation in recommending their services to other landowners."
We rely on forward thinking clients, the best consultants and residents who take a pride in their surroundings. View Case Studies
Feedback from our residents is important and gives us the energy and motivation to provide an excellent service. Read Testimonials
If you would like information about our services or you have a site which may be suitable for transfer please contact us.